Prominent entertainment editor Cynthia Horner makes two rare and poignant television appearances weighing in on a personal friend, the late Michael Jackson; on two specials which will air on the ReelzChannel  December 13th and 20th, 2013. Ms. Horner, whose name is synonymous with Michael Jackson and his famous siblings, is one of the few journalists who ever knew the enigmatic celebrity and recalls memorable stories about the megastar.
ABOUT THE BROADCAST
Michael Jackson's Lost Childhood Friday, December 13th at 9pm Michael Jackson was the most successful entertainer of all time, yet his life was riddled by scandal. His fixation on children struck some as innocent… and others as disturbing. From his creation of a private amusement park to multiple allegations of child abuse, Michael's obsession stemmed from a desire to recapture a childhood he was never able to have.
This episode features exclusive interviews with several industry insiders, including a rare interview with Cynthia Horner, former Editor-In-Chief of Right On! Magazine, who was a long-time personal friend of the late Michael Jackson and shares rare and insightful never-before-told stories about the King of Pop whose career she chronicled for decades.

| Movie Trailer | Review
FIND REELZ TV ON YOUR CABLE OR SATELLITE SYSTEM
Click link to visit Reelz TV Site reelz.com/michael Jacksons Lost Childhood
Cynthia joins a list of experts who appear on the episodes, including such individuals as Tom Mesereau, Michael Jackson's defense attorney; Randall Sullivan, biographer and musicians Dorian Holley and Rory Kaplan.
According to the producers, "Each episode covers different aspects of Michael Jackson's life and career and each interview provides valuable insight and opinions.
The broadcast initially airs on December 13th, 2013 at 9 pm, and will repeat on subsequent nights through December 16th. On December 20th, 2013, a second Michael Jackson episode featuring Cynthia Horner will air on the ReelzChannel as well.
ABOUT CYNTHIA HORNER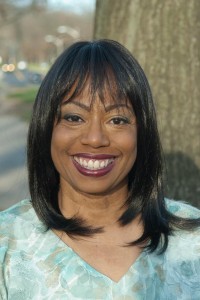 Cynthia Horner, a graduate of Newbury Park High School in Newbury Park, California has a B.A. degree in Spanish and Journalism from the Seaver College of Pepperdine University, Malibu, California and was the contributing editor of the New York Times Best Seller, "The Magic of Michael Jackson."
Ms. Horner, an award-winning journalist, is currently the Editor-In-Chief of Hip Hop Weekly, and owns Cinnamon CHIPS Media and Cinnamon FLIX Photo Agency with husband Ken Harris.
Due to the bi-coastal nature of her work, Cynthia Horner resides in her hometownThousand Oaks California and in Edison, New Jersey.
Follow her on Twitter @cynthiahorner.
Hip Hop Weeklys Cynthia Horner Appears on Michael Jackson TV Special
FIND REELZ TV ON YOUR CABLE OR SATELLITE SYSTEM
Click link to visit Reelz TV Site reelz.com/michael Jacksons Lost Childhood
wikipedia.org/wiki/Cynthia Horner
rawdoggtv.com/hip-hop-weeklys-cynthia-horner-appears-on-michael-jackson-tv-special
Press Distribution: RAWDOGGTV (PR) Viral Marketing | Global Publicity | 305-490-2182
YAHOO NEWS
GOOGLE NEWS