COVID-19 ECONOMIC INJURY DISASTER LOAN APPLICATION
SBA Disaster Loan Assistance
(

Link Below

)
Apply:
Coronavirus (COVID-19): Small Business Guidance & Loan Resources
Funding Options In addition to traditional SBA funding programs, the CARES Act established several new temporary programs to address the COVID-19 outbreak.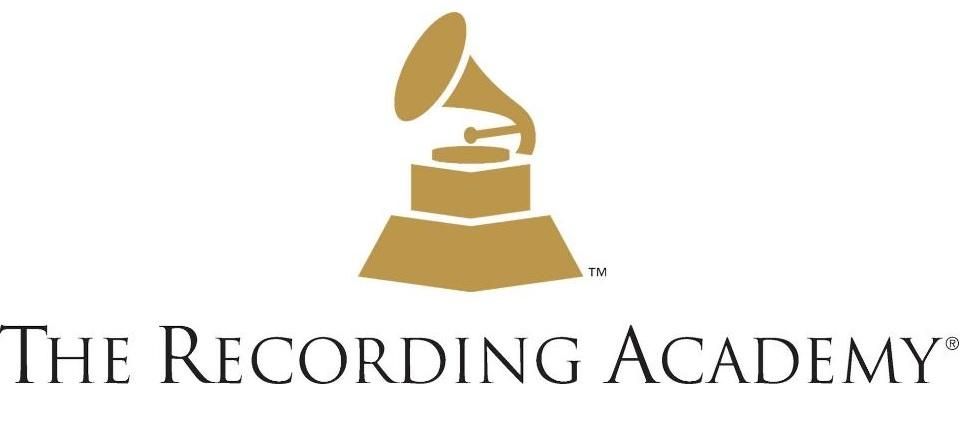 RECORDING ACADEMY® AND MUSICARES® ESTABLISH COVID-19 RELIEF FUND IN RESPONSE TO UNPRECEDENTED MUSIC INDUSTRY EVENT CANCELLATIONS
RECORDING ACADEMY® AND MUSICARES® HAVE CONTRIBUTED INITIAL DONATIONS TOTALING $2 MILLION 
SBA COVID-19 Funding Options CARES Act Offers Several New Temporary Programs
The Recording Academy® and its affiliated charitable foundation MusiCares® have established the COVID-19 Relief Fund to help people in the music industry affected by the coronavirus disease (COVID-19) outbreak and subsequent cancellation of multiple music events. From hotel and bar gigs to major music festivals, COVID-19 is deeply impacting live music events, and the creative community behind it all.



Administered through MusiCares, the COVID-19 Fund will be used to directly support those in the music community with the greatest need. To establish the fund, both the Recording Academy and MusiCares have contributed an initial donation of $1 million each, totaling $2 million. Additionally, all Recording Academy Chapters have committed to fundraising in their local communities. Further updates and announcements will be made in the coming days.
Harvey Mason jr., Chair and Interim CEO of the Recording Academy, says:
"Event cancellations are at unprecedented levels and the situation therefore requires an unprecedented response. Many people in the industry are now in crisis, not knowing what the future holds or having to deal with dire commercial realities. We are asking the entire industry to stand with us to support the musicians, artists and professionals who are the bedrock and the future of our music community."
"It's in times like these that many of us turn to music. Music can help us cope, and has the power to bring us together during a time when many of us might feel isolated. We encourage people everywhere to embrace the music industry which needs our help in these uncertain times."
Steve Boom, MusiCares Chair, adds:
"The music industry is built on the work of musicians, artists, and music professionals. It is in times like these, that the industry needs to come together to support those who are struggling, particularly those who rely on touring incomes to survive. We know this fund will need to be significant. We will not be able to do it alone, and that's why we are asking the entire music community including labels, streaming services, and anyone who is able to join us in this important effort. We're all in when the good times roll, and it's important that we're all in when times are tough, too."
If you are a member of the music industry in need of assistance, visit: musicares.org.  
Music industry association The Latin Recording Academy®; ticket marketplace StubHub; major music companies Universal Music Group and Warner Music Group; financial institution City National Bank; concert promotion, artist management, touring, and publishing company Bill Silva Entertainment; and charitable foundations and trusts including the William, Jeff, and Jennifer Gross Family Foundation, George Harrison's Material World Foundation, the Michael Jackson Estate, Alicia Keys and She Is The Music and Yoshiki Foundation America are the latest organizations that have made major contributions to the COVID-19 Relief Fund established by the Recording Academy® and its affiliated charitable organization MusiCares®.
The MusiCares COVID-19 Relief Fund was created to help music people affected by the pandemic due to the cancellation of income-generating music events and other industry work opportunities. Since the fund's establishment two weeks ago with initial seed donations of $1 million each by MusiCares and the Recording Academy, millions more have been raised with the support of numerous partners. However, more is needed to meet the demand.
"It's incredible to see how many within the music industry have continued to show support for COVID-19 Relief efforts," said Steve Boom, chair of MusiCares. "The impacts of this virus are very real, as many struggle to know where their next rent payment is coming from, or how next week's groceries are going to be paid for. Our fund is there to help meet those needs as much as it can, and every gesture of support counts."
"So many people in our community remain in desperate need and many are living day to day whether they are a gigging musician, sound engineer or event logistics person," said Harvey Mason jr., Chair and Interim President/CEO of the Recording Academy. "We are thrilled that so many in our community are coming forward to support each other and we are grateful for all the organizations who are standing in the gap for music people in need."
Beyond the initial donations, all Recording Academy Chapters have committed to fundraising in their local communities. Additionally, the Recording Academy appealed to Congress to further protect musicians, performers, songwriters, and studio professionals such as self-employed gig workers who are impacted by cancellations due to the ongoing pandemic. The stimulus package has since passed, and includes key provisions and protections that will benefit countless music industry professionals who are struggling in the wake of Coronavirus.
With the MusiCares COVID-19 Relief Fund, music industry professionals, including artists, production crews, technicians, and anyone impacted by the loss of income due to live music event cancelations, can apply for basic living assistance.
 Rihanna + Jay-Z  Donate $2M To COVID-19 Relief Efforts
The grants will help provide support to undocumented workers and the children of healthcare professionals through the iconic artist's philanthropic foundations the Clara Lionel Foundation and the Shawn Carter Foundation
ABOUT THE RECORDING ACADEMY
The Recording Academy represents the voices of performers, songwriters, producers, engineers, and all music professionals. Dedicated to ensuring the recording arts remain a thriving part of our shared cultural heritage, the Academy honors music's history while investing in its future through the GRAMMY Museum®, advocates on behalf of music creators, supports music people in times of need through MusiCares, and celebrates artistic excellence through the GRAMMY Awards® — music's only peer-recognized accolade and highest achievement. As the world's leading society of music professionals, we work year-round to foster a more inspiring world for creators.
For more information about the Academy, please visit www.grammy.com. For breaking news and exclusive content, follow @RecordingAcad on Twitter, "like" Recording Academy on Facebook, and join the Recording Academy's social communities on Instagram, YouTube, and LinkedIn.
COVID-19 Relief Fund For Music Industry Event Cancellations
ABOUT MUSICARES
A friend and ally of the music community, MusiCares was established by the Recording Academy to safeguard the health and well-being of all music people. A four-star charity and safety net in times of need, MusiCares offers confidential preventive, recovery, and emergency programs to address financial, medical, and personal health issues. Through the generosity of our donors and volunteer professionals, our dedicated team works across the country to ensure the music community has the resources and support it needs.
If you are a member of the music industry in need of assistance, visit: musicares.org.  
============================================================================================================
Coronavirus Relief Fund
Netflix Creates $100 Million Coronavirus Relief Fund
Netflix has created a $100 million relief fund to help members of the creative community who have been left unemployed and without a way to earn an income during the coronavirus crisis. The streaming giant said the bulk of the funds will go toward supporting laid-off crew members.
"The COVID-19 crisis is devastating for many industries, including the creative community. Almost all television and film production has now ceased globally — leaving hundreds of thousands of crew and cast without jobs," Netflix's chief content officer Ted Sarandos said in a statement. "These include electricians, carpenters and drivers, many of whom are paid hourly wages and work on a project-to-project basis. This community has supported Netflix through the good times, and we want to help them through these hard times, especially while governments are still figuring out what economic support they will provide."
Additionally, $15 million of the Netflix fund will go to third parties and non-profits that offer emergency relief to out-of-work crew and cast in countries where there's a large production base. Of that, Netflix said it will donate $1 million each to the SAG-AFTRA COVID-19 Disaster Fund, the Motion Picture & Television Fund, and the Actors Fund Emergency Assistance in the U.S., as well as $1 million between the AFC and Fondation des Artistes. Sarandos said the company is also working with industry organizations to bolster relief efforts in Europe, Latin America and Asia, where many of its movies and shows are shot.
Netflix will also look at projects it was on production on when filming was suspended to determine if various crew members and workers need assistance.
"What's happening is unprecedented," Sarandos said. "We are only as strong as the people we work with and Netflix is fortunate to be able to help those hardest hit in our industry through this challenging time.
=============================================================================================================
TikTok

donates $10m to World Health Organization to fight COVID-19

ByteDance-owned video sharing platform TikTok is donating $10 million to the World Health Organization's (WHO) Solidarity Response Fund.
Supporting our global health workers
In this time of global distress and concern about the impact of COVID-19, we've been inspired by people in towns and cities everywhere whose fundamental humanity is shining through when we need it most – people serenading across quarantined buildings; neighbors delivering food and medicine to those who cannot leave their homes; global outpourings of empathy and support for grieving families.
COVID-19 Relief Fund For Music Industry Event Cancellations
This humanity transcends borders and backgrounds, and we're moved by how people are sharing their strength when we need it most.  Most importantly, it's been gratifying to see the global community rally behind the true heroes of this crisis: the health care professionals around the world who are battling on behalf of us all.
There are no words to express the debt we all owe those who are putting their personal safety at risk, who are voluntarily separating themselves from their own families, who are working around the clock and under incredibly challenging circumstances to save lives.
We believe it's essential to do everything we can to help the global health community in this fight, and today TikTok is donating $10 million to the World Health Organization's (WHO) Solidarity Response Fund.This fund helps the WHO carry out vitally important work, including sending essential supplies to front line health care workers, ensuring communities have access to the latest science-based information, and accelerating efforts to discover life-saving treatments or vaccines. Alongside many great companies and individuals, we're passionate about doing our small part to contribute to this important cause and the critical work the fund enables.


This is another step in our drive to support the global health field and the pandemic's impact on local communities.We continue to donate critical supplies to countries and communities in need, including helping procure masks for health care workers and enabling the distribution of food support for students, teachers, and families affected by school closures. We're matching employee donations to a range of local and global initiatives, including WHO, Red Cross, and a number of direct relief programs.As a company we continue to seek out ways to get involved and lend a hand.
"We can only stop this virus with a coordinated, global response, where everyone – from every sector – is doing their part.TikTok's extraordinarily generous contribution to the World Health Organization's global effort is a perfect example of that. Now is the time for all individuals and companies to come together and fight this virus – because the case for cooperation simply couldn't be clearer."– Elizabeth Cousens, President & CEO of the UN FoundationCognizant of the power of TikTok's global reach, we're also focused on using our platform to support the World Health Organization's efforts to keep the global community informed and healthy:
We've hosted a number of livestreams with WHO experts, with users in over 70 countries tuning in for trusted information and live Q&A
We've partnered with WHO to create an informational page on TikTok that offers tips on staying safe and preventing the spread of the virus, and dispels myths around COVID-19
We have labels on coronavirus-related videos which point users to trusted information, with resources directly in the app as well as in the dedicated COVID-19 section of our Safety Center
As this fight continues, we will continue to identify ways to help health care workers and our local communities. We encourage anyone financially able to join us in donating to the Solidarity Response Fund in this crucial time.


In the meantime, one thing every single person can do to help our health care heroes is to reduce our own risk of infection. Please, listen to and abide by the guidance being offered by your local government. If you've been advised to shelter in place, or to avoid crowds, do so. Maintain hygiene as rigorously as you possibly can. And take care of one another so that our health care workers can focus on taking care of those who need help the most.
By Alex Zhu, President, TikTok
=============================================================================================================
Sony launches $100m COVID-19 relief fund, which includes money for entertainment industry
Tokyo-based Sony Corporation, owner of Sony Music Group, has launched a $100 million fund to support those around the world impacted by the COVID-19 virus.
Through the fund, Sony says it will provide support in three areas:
Assistance for those individuals engaged in frontline medical and first responder efforts to fight the virus;
Support for children and educators who must now work remotely, and
Support for members of the creative community in the entertainment industry, which has been greatly impacted by the spread of the virus.
in terms of the creative community – covering music, film/TV, games and animation, together with Sony's group companies engaged in the entertainment industry – Sony says it will "seek ways to support up-and-coming creators, artists and all those in professions supporting the industry, who have been impacted by the cancellation or postponement of concerts and live events, or the shutting down of film and television productions".
Meanwhile, everyone from UMG to Warner Music Group, Amazon Music, Spotify, TIDAL, the Jackson Estate, Pandora / SiriusXM and YouTube Music have made sizeable contributions to US-based industry relief body MusiCares.
============================================================================================================

Live Nation Launches $10M Fund to Support Concert Crews Affected by Coronavirus
Live Nation — the world's largest concert promoter — has committed $10 million
Live Nation has established a new charitable fund to help support concert crews around the world, it was announced Tuesday (March 31). The Crew Nation fund will provide monetary relief for concert crew members impacted by the coronavirus pandemic, which has widely canceled concerts, festivals and other live events since it began spreading across the U.S. and Europe earlier this month.
"Crew members are the backbone of the live music industry, and we hope you'll join us in supporting them through this temporary intermission until we can once again unite millions around the world through the power of live music," the company said in a statement.
Crew Nation has been designed to help all the backstage staff that help bring concerts to life including: tour managers, production managers, riggers, sound engineers, backline techs, lighting directors/designers, special effects teams, carpenters and more.
Over the next week, Live Nation will be reaching out to crew members from tours across the globe whose income has already been affected due to the cancellation or rescheduling of a Live Nation event. Music Forward Foundation will be selecting recipients based on an objective determination of need. The company will be releasing an application for live music crews across the industry in the coming weeks.
Live Nation has also launched an exclusive Crew Nation merchandise line that includes shirts and sweaters with all the proceeds going straight to the Crew Nation fund. Those products are available for a limited time and can be found here.

Those who would like to donate to the cause can head here to contribute via PayPal.

Tencent Holdings sets up $100m Global Anti-Pandemic Fund to support fight against coronavirus
Tencent Holdings Limited, the parent company of Tencent Music Entertainment, has set up a Global Anti-Pandemic Fund to aid efforts in preventing the spread of COVID-19. Tencent Music Entertainment Group develops music streaming services for the Chinese market in collaboration with Spotify. The fund will be used to provide medical supplies and other essential products for hospitals and healthcare professionals on the frontline. Spotify recently launched its own initiative against COVID-19.
This isn't the first time Tencent has shown its support for those battling the virus. In February, the company announced a China Anti-Pandemic Fund, amassing approximately $211m to support the fight against COVID-19.
Tencent Chinas Spotify Buys $3 Billion Slice of Universal Music Group
Universal Music Group, the biggest record company in the world, has sold a  10% stake — with a possibility of 10% more — to a consortium led by Chinese tech and entertainment giant Tencent.
Tencent's investment in Universal Music Group is further proof the music business is back in business. The deal, announced on the last day of 2019, will give Tencent a 10% share of Universal for €3 billion (US$3.36 billion), valuing Universal Music Group at €30 billion (US$33.6 billion).
Covid-19 Multi Trillion Dollar Bank Corporate Loan Bailout

In one of the strangest moments our team has witnessed on TV, yesterday a CNBC anchor had to be reminded by a guest on what true capitalism is. Bear in mind that CNBC is a business channel. The reaction of the host was a definite signpost for us, and grabbed Mike Maloney's attention also.
Tune into today's update to get Mike's take on the situation. Thanks for joining us. Link to CNBC clip: https://twitter.com/CNBC/status/12483…
Join our free newsletter list by going to https://goldsilver.com/ and entering your email address in the 'Get Market Alerts' box at the bottom of the page. As always, thank you for your support.    Covid-19 Billion Dollar Bank Corporate Loan Bailout Download Mike's best-selling book for free here: https://pages.goldsilver.com/freebook
===================================================================================
BET COVID-19 RELIEF FUND RAISES OVER $16MM IN COMMITMENTS TO SUPPORT Urban AMERICAN COMMUNITIES IMPACTED BY COVID-19
FOUNDATIONS AND CORPORATE PARTNERS INCLUDE BLUE MERIDIAN PARTNERS,  CHARLES AND LYNN SCHUSTERMAN FAMILY FOUNDATION,  FACEBOOK, PROCTER & GAMBLE, UNILEVER, TOYOTA, SALESFORCE, MCDONALD'S, BNY MELLON, AMEX, AARP, PINE-SOL®, MORGAN STANLEY, TJX, THE FORD FOUNDATION, WW (FORMERLY WEIGHT WATCHERS), NBA, RLJ COMPANIES, CHICAGO TRADING COMPANY, ADVANCING BLACK PATHWAYS, AND POPEYES
FOUNDING DONATIONS FROM THE NETWORK OF AFRICAN AMERICAN BUSINESS LEADERS BOLSTERED VITAL SUPPORT ACROSS THE BUSINESS COMMUNITY
ANTHONY ANDERSON, KELLY ROWLAND, TERRENCE J, AND REGINA HALL SERVED AS HOSTS FOR THE STAR-STUDDED SPECIAL
PHOTOS AVAILABLE VIA GETTY IMAGES:
https://www.gettyimages.com/search/2/image?&&#license
EMBEDDABLE VIDEO CLIPS AVAILABLE VIA YOUTUBE:
https://www.youtube.com/watch?&.be
VIDEO CLIPS AVAILABLE FOR BROADCAST USE UPON REQUEST
New York, NY (April 23, 2020) — Last night, BET aired  "Saving Our Selves: A BET COVID-19 Relief Effort" nearly doubling their initial fundraising goal, raising  over $16 million in commitments.  Funds will support over 50 organizations across the country providing emergency resources directly to the African Americans hardest hit by this health and financial crisis. In partnership with United Way Worldwide, the BET Covid-19 Relief Fund received generous grants from Blue Meridian Partners, Charles And Lynn Schusterman Family Foundation, and The Ford Foundation. Corporate donations from top brands included Facebook, Procter & Gamble, Unilever, Toyota, Salesforce, McDonald's, BNY Mellon, AmEx, AARP, Pine-Sol®, Morgan Stanley, TJX, WW (formerly Weight Watchers), NBA, RLJ Companies, Popeyes, Chicago Trading Company, and  Advancing Black Pathways. 
The very first contributions were led by a group of African American business leaders, who immediately galvanized to support this relief effort.
"I couldn't be more proud of the way our audience, leaders in our community and our business partners have stepped up to address the devastating impact of COVID-19 on African Americans," said Scott Mills, President, BET. "I am forever grateful to the talent and production team who pulled off that extraordinary show from home! We will continue this work, and we will continue to raise funds to assist those that need it most."
The funds collected will be disbursed in partnership with the United Way to over 50 community partners including Feeding America, New York Urban League, Bronx Works, YWCA of Metropolitan Chicago, My Block, My Hood, My City, Urban League of Louisiana, Second Harvest Louisiana, YWCA Greater Los Angeles, Communities in Schools Atlanta, Metro Atlanta Urban Farms and many others.  For a full list of partner organizations, please visit BET.com/COVID19.
The first $4M in donations made last night have doubled the impact through matching grants from Blue Meridian Partners and Charles and Lynn Schusterman Family Foundation.
"We are excited to not only contribute to this vital effort by BET and the United Way, but also to help catalyze even more relief funding for African-Americans who are suffering disproportionately from Covid-19," said Jim Shelton, Chief Investment and Impact Officer at  Blue Meridian Partners, which is a group of philanthropists working together to fund solutions to problems related to U.S. poverty. "With our economy suddenly at a standstill and millions of people losing jobs, there is a social imperative for us to help our nation's most vulnerable meet their basic needs", said David Tepper, one of the philanthropic Partners whose additional contributions helped fund Blue Meridian's emergency relief efforts along with JPB Foundation and others.
"Communities of color, and African American families in particular, have been most severely impacted by this crisis due to the structural inequities that are pervasive in American society," said Stacy Schusterman, Chair of the Charles and Lynn Schusterman Family Foundation and also a Partner in Blue Meridian. "Our foundation believes that right now, those with the resources should step up and support those facing the most dire needs. We should trust that families know their greatest needs. And we should all commit ourselves to the hard work of ensuring a more just and equitable society for all Americans."
The two-hour "Saving Our Selves: A BET COVID-19 Relief Effort" broadcast special, was co-hosted by actor Anthony Anderson, Grammy Award-Winning singer and actress Kelly Rowland, TV personality Terrence J, and actress Regina Hall.
Highlights of the evening included Alicia Keys with a special tribute to New York City, performing "New York State of Mind" from home featuring appearances from Whoopi Goldberg, Diddy, Queen Latifah, Fat Joe, Remy Ma, and other New Yorkers.  Kirk Franklin provided encouragement through his virtual performance of "I Smile" featuring Fantasia, Tyrese Gibson, Jonathan McReynolds, Kelly Price, Le'Andria Johnson, and Melvin Crispell III.  Usher was joined by Ella Mai for a fun-filled performance of his latest single  "Don't Waste My Time."  Sister duo Chloe X Halle were joined by rapper Swae Lee for an electric performance of "Catch Up."  Another family duo offering smooth sounds was rapper D. Smoke and his brother SiR, who were joined by Davion Farris & Tiffany Gouché performing a medley of "Hair Down", "Fly" and "Loves in Need of Love Today."  Soulstiring moments from the night included John Legend premiering his new single "Bigger Love" with a virtual soul train line,  Jhené Aiko was joined by H.E.R. for the broadcast premiere of "BS," Anthony Hamilton performed "Lean on Me," as a tribute to the late Bill Withers, and Buju Banton performed "All Will Be Fine." Ludacris & Jermaine Dupri took us south with a performance of "Welcome to Atlanta." Charlie Wilson closed out the show taking us on a journey through his career performing his latest offerings "I'm Blessed" and "Forever Valentine," before taking us back with his classic hit "Outstanding."
Celebrity guest appearances included Ciara and Tiffany Haddish in a dance battle, judged by DJ D-Nice,  Halle Berry, Kevin Hart, DJ Khaled, Common, Lizzo, Don Cheadle, Deon Cole, Angela Rye, Dr. Rheeda Walker, Charlamagne Tha God, and Chance The Rapper. Community leaders  included Reverend Al Sharpton, Mayor Keisha Lance Bottoms,  Symone D. Sanders, and Dr. Juliette Tuakli of United Way Worldwide.
Connie Orlando, EVP of Specials, Music Programming & Music Strategy at BET and Jesse Collins, CEO of Jesse Collins Entertainment  served as Executive Producers for the "Saving Our Selves: A BET COVID-19 Relief Effort" broadcast special.
BET's collaboration with United Way Worldwide is predicated on the organization's presence in 95% of communities across the United States, and their unmatched ability to galvanize local partners, providers and resources to address the needs of vulnerable communities. For over 130 years, United Way Worldwide has stood on the front lines of disaster response, delivering critical resources to communities in need.
"We are proud to have partnered with BET on such a successful program event, and we are encouraged by the tremendous outpouring of support we have seen from individuals and major corporations to the BET COVID-19 Relief Fund," said Stan Little, Chief Experience Officer for United Way Worldwide.  "We look forward to working with BET to not only provide immediate relief, but to build stronger and more resilient communities."
In further support of the event,"Saving Our Selves: A BET COVID-19 Relief Effort" T-Shirts are now available in two designs and colors (Black and Heather Gray) for purchase on www.amazon.com/BET. A portion of the proceeds will be donated to the United Way Worldwide, a non-profit organization focused on creating community-based and community-led solutions that strengthen education, financial stability and health. T-shirts will be provided by Fifth Sun Apparel, long-standing ViacomCBS licensee partner and leading designer and supplier of graphic apparel for the global clothing industry.
You can donate to the fund online via BET.com or by texting BETGives to 51555.  More information on BET's partnership with UWW and additional extensions of our relief efforts are forthcoming. For further details, please visit BET.com/COVID19.
For the latest and most accurate information on COVID-19, including health, financial and emergency support services, please visit the BET COVID-19 Resources Page.
How to Survive & Prosper Through The Coming Economic Disaster (FREE EBOOK)