Beyoncé and Rihanna's Lookalikes Star in Viral Makeup Campaign
Beyonce and Rihannas Lookalikes Star in Viral Makeup Campaign

The influencer pair, Priscilla Beatrice and Juh Machado, who have been respectively mistaken for Rihanna and Beyoncé over the years, take center stage in the latest campaign for Brazilian cosmetics brand Vult, as seen on Instagram.   Beyonce and Rihannas Lookalikes Star in Viral Makeup Campaign
Followers of the brands couldn't help but reference Rihanna's own beauty brand, Fenty Beauty, in the comments, describing Vult's campaign as "Feat. Beauty."
Rihanna launched Fenty Beauty in 2017. The brand has since become the top celebrity beauty label in the U.S. According to a 2021 Forbes estimate, the company is worth $2.8 billion.
Beatrice, who describes herself as an "impersonator and lookalike Rihanna," is also a beauty influencer on YouTube and has promoted other brands online such as Absolut and Shein.
In 2020, Rihanna commented in one of her videos asking, "where the album sis?," a nod to her fans who wouldn't stop requesting her next studio record.
Machado got approval from Beyoncé's mom, Tina Knowles, for her transformations. "WOW, this is pretty amazing. This girl transforms into Beyoncé," said Knowles, who shared a video of the Brazilian doppelgänger on her own Instagram account in 2021.
Fenty Beauty is a beauty brand founded by Rihanna that aims to provide "Beauty for All." The brand first launched with 40 shades of foundation and has since expanded to 50 shades to cater to a wide range of skin tones and undertones.

Rihanna's lifelong obsession with makeup inspired her to create her own makeup line. The brand's marketing mission is to ensure that no one is excluded, and its inclusive advertising campaign has been widely praised. Fenty Beauty also offers a virtual try-on, virtual consultation, and shade finder to help customers find their perfect shade.
The brand has recently launched a new fragrance called Fenty Eau de Parfum  Fenty Beauty offers a range of products, including foundation, highlighters, lipsticks, and eyeshadows. Rihanna has stated that she created Fenty Beauty with the promise of inclusion for all women, and the brand is designed to inspire and make everyone feel confident and beautiful.  The brand has been praised for its high-quality products and its commitment to diversity. Fenty Beauty is available in over 17 countries.

Vult is a beauty brand owned by Grupo Boticario, the world's largest perfumery and cosmetics franchiser according to IBM. Boticario also owns Eudora, Quem Disse Berenice?, Beauty Box and five other brands. ref: wwd.com | bard.google.com | you.com | perplexity.ai | bing.com/chat

Dame Dash Roc-A-Fella Records Created Millionaires & Billionaires ROC TREE
Rihanna, JAY-Z and Kanye West Crack 'Forbes'

THE REAL-TIME Billionaires List

The music trio are among the world's super-rich, an annual list of 2,668 billionaires. The Richest People In The World The number of billionaires worldwide fell, but 40% of those who remained got richer.
Dame Dash Roc-A-Fella Records Created Millionaires & Billionaires ROC TREE
How Roc-A-Fella Records Created Millionaires & Billionaires (Roc Tree)

Dame Dash (Visualize Winning): Every Label Said NO To Jay-Z




Dame Dash Roc-A-Fella Records Created Millionaires & Billionaires ROC TREE
Damon Anthony Dash (born May 3, 1971) is an American entrepreneur and record executive. Dash is best known as co-founder of Roc-A-Fella along with Jay-Z and Kareem Burke. New York City, U.S.
Shawn Corey Carter (born December 4, 1969), known professionally as Jay-Z, is an American rapper, record producer, entrepreneur, and founder of Manhattan-based conglomerate talent and entertainment agency Roc Nation.
Kareem "Biggs" Burke (born January 19, 1974) is an American entrepreneur, record executive, and film producer. He is best known as the co-founder of Roc-A-Fella Records along with Shawn "Jay-Z" Carter and Damon "Dame" Dash
https://rawdoggtv.com Dame Dash is the co-founder of Roc-A-Fella records and the producer who discovered Jay Z and Kanye West. A legend of hip hop and rap who changed not only the dominant sound within the genre, he totally upended the way it operated as a business.

What's Really Behind Musk's Twitter Takeover?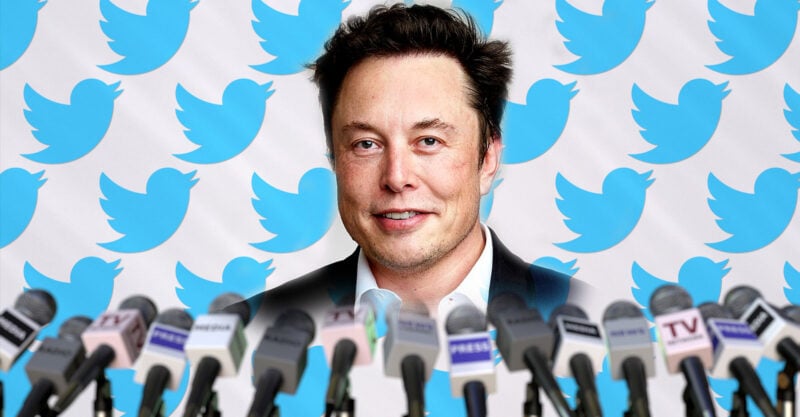 In a recent video, comedian and political commentator Russell Brand explores the possible impact of Elon Musk's acquisition of Twitter on free speech, democracy and the global order.
Debates about Elon Musk's recent acquisition of Twitter have raged between free speech advocates who celebrate the move and neoliberal democrats worried about a single billionaire controlling the platform, according to comedian and political commentator Russell Brand.
In his latest video, Brand raises questions about Musk's plans for Twitter that neither side of the debate is asking.
Brand argues that the media landscape has changed. Today many journalists and media figures are increasingly against free speech.
He quotes journalist Matt Taibbi who wrote on Substack: "Media figures everywhere are openly complaining that they dislike the Musk move because they're terrified he will censor people less. A professional journalist who opposed free speech was not long ago considered a logical impossibility."
Brand explains that new media has allowed more marginal voices to enter the mainstream, prompting government and corporate media to seek more control over those spaces and justify censorship as a necessary means to protect public safety.
"Safety and convenience, that's how they'll finally imprison us forever," Brand said.
Because monopolistic tech companies control social media, they already have the power to police speech. As Taibbi put it, "An authoritarian structure already exists, just with different billionaires at the helm."  Will Musk's takeover of Twitter create the change free speech advocates hope for? — Brand asks.
Citing an article in Common Dreams, Brand points out that in contrast to his public image as a rogue figure, Musk, like other billionaires, receives funding from authoritarian states and has built his wealth through substantial government subsidies.
Brand asks if what makes Musk different from the other tech billionaires is his ideological vision.
Suggesting that Musk's vision of a multi-planetary existence for humanity is similar to the Russian vision of a "multi-polar world," Brand asks whether this vision conflicts with U.S. ambitions for continued global hegemony.
He raises concerns about Musk's "longtermist" project to colonize space, quoting investigative journalist Dave Troy who wrote, "This mandate is most often used to brush aside calls for improving conditions and alleviating suffering among the living here on earth."
"Longtermism" is also based on the idea that a few "wiser" minds should guide humanity, which conflicts with the fundamental principle of democracy.
"Perhaps Musk's acquisition of Twitter is not just about the culture war and free speech and who can say what." Brand said.
"Perhaps it disrupts global geopolitical narratives, a long-standing effort by the United States of America to be the only power in the world." Children's Health Defense Team