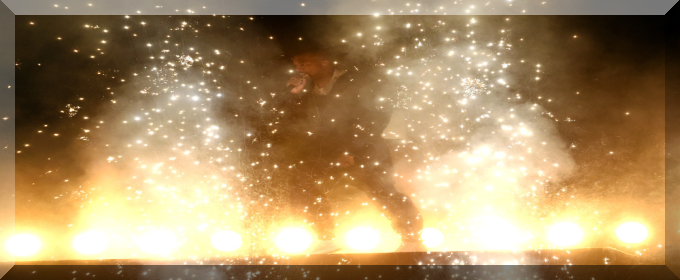 Kanye West fans excited to see the rapper close the 2015 Billboard Music Awards could be forgiven for thinking their TVs or the network was experiencing technical difficulties.
ABC censored more than a minute of the performance, leaving some viewers to wonder if the sound had cut out. West was onstage for 5 minutes and 18 seconds, though sound was only available to home viewers for 4 minutes and 16 seconds of his set.
Kanye West opened his two-song set with a pyrotechnic-filled performance of "All Day" from his upcoming album, Swish. Flanked by two hypemen, the appearance was an stripped-down yet still extravagant version of the song's debut live performance at the BRIT Awards in February, which saw the rapper appear with dozens of crew members and U.K. rappers.
West then segued into Yeezus standout "Black Skinhead" before ending his five-minute appearance.
Full original story: https://www.rollingstone.com/music/news/kanye-west-censored-for-full-minute-of-billboard-awards-performance-20150517#ixzz3aSgvs6mN
The 2015 Billboard Music Awards is a music award ceremony that was held on May 17, 2015, at the MGM Grand Garden Arena in Las Vegas. It was aired live on ABC. The show was hosted by Ludacris and Chrissy Teigen.
Kanye West Performance Censored for Full Minute of Billboard Awards 2015