404-454-9640 hotblockmagazine@gmail.com



Listen | Download this Hot New Radio Single Now!!!




'I Luv Dem Ratchets | Mykel Myers



itunes.apple.com/us/album/i-luv-dem-ratchets-single/id913482406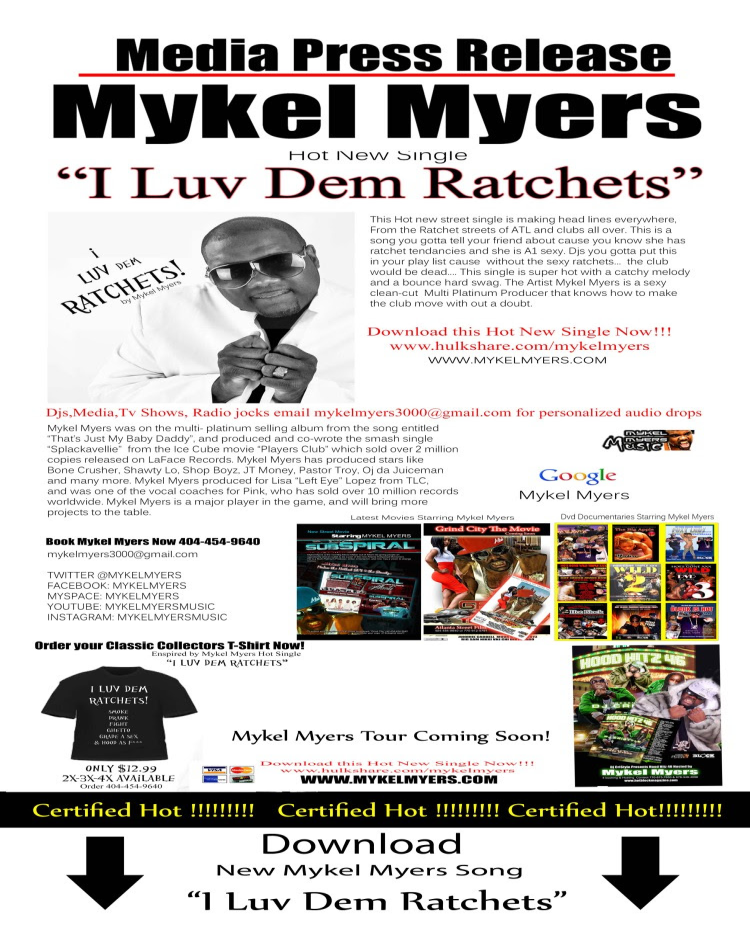 (Click Link To Download) I LUV DEM RATCHETS  305-490-2182
Mykel Myers was featured on the multi- platinum selling song "That's Just My Baby Daddy", and produced and co-wrote the smash single "Splackavellie" from the Ice Cube movie Players Club which sold over 2 million copies, and was released on LaFace Records.
Mykel Myers has produced for: Bone Crusher, Shawty Lo, Shop Boyz, JT Money, Pastor Troy, Oj da Juiceman and many more.
Mykel Myers produced for Lisa "Left Eye" Lopez of TLC, and was one of the vocal coaches for Pink, who has sold over 10 million records worldwide.
SUBSPIRAL Movie Mykel Myers | Stars as Wise: Click To View (18+)   

PROMOTE YOUR {MUSIC|VIDEO|PRESS} Everywhere Click the Social Media Buttons to post Photo's to your Twitter, Facebook, Google+, Linkedin, Pinterest Page or Email Recipients
Share and Enjoy | RAWDOGGTV (Global Internet Publicist) Viral Marketing Contact: ☎ 305-490-2182 gerald@rawdoggtv.com

HOT BLOCK AWARD SHOW 2014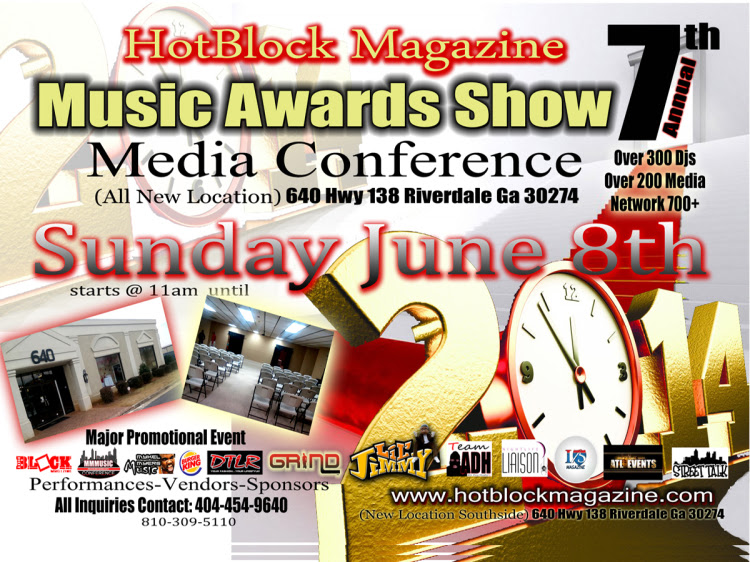 https://hotblockmagazine 2014HOTBLOCKAWARDS@GMAIL.COM
HOT BLOCK Magazine Awards 2014
rawdoggtv.com/hot-block-magazine-awards-2014

Press Distribution: RAWDOGGTV (Global Internet Publicist) Viral Marketing Global News Feed of your Album, Video, Movie, Product, Press Contact: ☎ 305-490-2182 gerald@rawdoggtv.com