NEARLY 12 MILLION VIEWERS TUNED FOR THE BET AWARDS 2015 LIVE PREMIERE
BET Awards 2015  will premiere around the world on BET's international network on Tuesday, June 30th at 9:00pm BST / 10:00pm CAT and will air live on MTV Australia for the very first time (check local listings).
JANET JACKSON RECEIVES INAUGURAL ULTIMATE ICON: MUSIC DANCE VISUAL AWARD
EPIC EVENING FEATURED PERFORMANCES BY PUFF DADDY & THE FAMILY, KENDRICK LAMAR, ALICIA KEYS, CHRIS BROWN, BIG SEAN,
MEEK MILL, NE-YO, NICKI MINAJ, THE WEEKND, TINASHE, TYGA AND MORE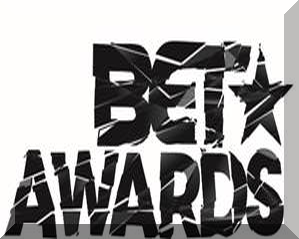 JANET JACKSON and PUFF DADDY & THE FAMILY to SMOKEY ROBINSON and KENDRICK LAMAR, it was a night full of electrifying performances, heartfelt speeches and unforgettable moments at the 15th annual "BET AWARDS" hosted by ANTHONY ANDERSON and TRACEE ELLIS ROSS, which aired live from the Microsoft Theatre at L.A. LIVE on Sunday, June 28th, 2015.
Hosts ANTHONY ANDERSON and TRACEE ELLIS ROSS surprised the audience with a hilarious original opening song complete with Tracee flying over the stage in a money suit.  The two captivated the crowd the entire night, thanks to their riffs on a range of hot topics, from Rachel Dolezal to Tyler Perry and impersonating celebrities from Sam Smith to Cookie and Lucius from "Empire."

KENDRICK LAMAR kicked off the show with an explosive performance of his latest single "Alright" and graced the stage again after winning Best Male Hip Hop Artist. BEYONCÉ and CHRIS BROWN tied with 3 awards, followed by Oscar-winning film "Selma" and FOX's "Empire," which each took home two awards.
One of the most attention-grabbing moments of the evening was JANET JACKSON taking the stage to receive the inaugural Ultimate Icon: Music Dance Visual Award, presented by Jimmy Jam and Terry Lewis.
The pop icon was honored with a tantalizing, high-energy dance tribute highlighting a mix of some of the most memorable and successful performances of her storied career, as told by a star-studded roster of a few of the hottest names in the 2015 class of pop music.
It included a pulsating rendition of "Pleasure Principle" by TINASHE, followed by "All for You" by JASON DERULO and CIARA's hard-hitting delivery of "If."  All three stars joined forces for an unforgettable dance-off to "Rhythm Nation," which had the entire crowd on their feet and cheering. A humbled Jackson shyly thanked God and her fans for her 25 plus year career, along with BET for the honor, all while smiling brightly and clutching her trophy in hand.
ALICIA KEYS made a surprise appearance joining THE WEEKND on the "BET AWARDS" stage for a stunning performance of "Earned It" that drew a standing ovation. The ultra-talented JANELLE MONAE delivered an incredible performance of "Yoga," which was amped up even more with an appearance by JIDENNA, who took over the stage to perform his own hit "Classic Man."
NICKI MINAJ got the crowd popping when she joined MEEK MILL on stage with CHRIS BROWN to perform their brand new single "All Eyes on Us." Then, today's hottest rising stars, AVERY WILSON and ANDRA DAY both had impressive performances during the evening as a part of Music Matters presented by Nissan.
Earlier in the night CHRIS BROWN had the audience moving to his latest hit with TYGA "Ayo," then the crowd got on their feet when OMARION joined the stage to jump on "Post To Be" for a hot dance routine with Brown.
YAZZ, JUSSIE SMOLLETT and SERAYAH from the cast of "Empire" had the entire room dancing to "No Apologies," "You're So Beautiful," and "Drip Drop," which JUICY J joined for on stage.
BIG SEAN got the crowd on its feet to "One Man Can Change the World," "Blessings," and "IDFWU" with special guest E-40.
Presenter LAVERNE COX got in on the night's fun with co-presenter GABRIELLE UNION, who played a round of "hip-hop trivia" to determine who would have to change after wearing matching dresses.
One of the nights top highlights was a surprise reunion performance from PUFF DADDY & THE FAMILY who brought out original members of Bad Boy Records including LIL' KIM, MA$E, FAITH EVANS, THE LOX, 112 and a projection of NOTORIOUS B.I.G. as well as special guests FRENCH MONTANA and PHARRELL to perform classic records including "Peaches & Cream,""Feel So Good," "Hypnotize,'" and "All About The Benjamins"  as well as Diddy and Pharrell's newest collaboration "Finna Get Loose."
Following the performance, Diddy presented legendary recording artist and Motown executive SMOKEY ROBINSON with the Lifetime Achievement Award. TORI KELLY blew the audience away during the tribute performance for Robinson with her powerful vocals to a rendition of "Who's Loving You," followed by soulful performances from ROBIN THICKE and NE-YO, before Smokey himself took the stage to perform "Tracks of My Tears," "Cruisin'," and a crowd sing-along to "My Girl," for which Kelly, Thicke and Ne-Yo returned to the stage.
PATTI LABELLE proved she hasn't missed a beat joining TAMAR BRAXTON and K.MICHELLE who put their differences aside as they performed "If Only You Knew."
FETTY WAP capped the epic night with smash hit "Trap Queen", which delivered on its promise to be the hottest ticket in town. The "BET AWARDS" 2015 drew the biggest names in music, entertainment and sports, with appearances by Rihanna, Kevin Hart, Janet Jackson, Brandy, DeSean Jackson, Donald Glover, Gabrielle Union, Kelly Rowland, Laverne Cox, Michael B Jordan, Michael Ealy, Nicole Ari Parker, Sanaa Lathan, Terrence Howard, Tia Mowry-Hardict and Zendaya.
NICOLE ARI PARKER and BORIS KODJOE presented Bivian "Sonny" Lee lll (Founder and President of Son of a Saint) as a recipient of the 2015 Shine-A-Light. Michael B. Jordan also presented the honor to the #BLACKLIVESMATTER movement.
RIHANNA made an appearance to give BET the first look at her music video for "Bitch Better Have My Money" before its Thursday, July 2 release, which had the audience yelling "give her her money."
In addition to all of these incredible moments, the complete list of "BET AWARDS" 2015 winners is:
Best Female R&B/Pop Artist
Beyoncé
Best Male R&B/Pop Artist
Chris Brown
Best Group
Rae Sremmurd
Best Collaboration
Common & John Legend, "Glory" from the Motion Picture Selma
Best Male Hip Hop Artist
Kendrick Lamar
Best Female Hip Hop Artist
Nicki Minaj
Video of the Year
Beyoncé, "7/11"
Video Director of the Year
Beyoncé, Ed Burke & Todd Tourso
Best New Artist
Sam Smith
Best Gospel Artist
Lecrae
Best Actress
Taraji P. Henson, "No Good Deed/Think Like a Man Too/From the Rough"
Best Actor
Terrence Howard, "St. Vincent/Lullaby/Sabotage"
YoungStars Award
Mo'ne Davis
Best Movie
Selma
Subway Sportswoman of the Year
Serena Williams
Subway Sportsman of the Year
Stephen Curry
Coca-Cola Viewers' Choice Award
Nicki Minaj ft. Drake, Lil Wayne, Chris Brown "Only"
McDonald's I'm Lovin' It Award
Nicki Minaj
Fandemonium Award
Chris Brown
Centric Award
The Weeknd
Best International Act: Africa
Stonebwoy (Ghana)
Best International Act: UK
Stormzy

For performance clips of the "BET AWARDS" 2015, please visit:
For photos of the red carpet, backstage and performances go to the BET dedicated
BET.com/Awards is the official site for the "BET AWARDS" 2015, and features all the incredible content from this year's show. Join the conversation on social media by following BET's multiple social media platforms dedicated to the BET Awards:
On Twitter & Instagram: @BETAwards, Use hashtag: #BETAwards

On Facebook: facebook.com/TheBETAwards

On Tumblr: betawards.tumblr.com
The "BET Awards" 2015 will premiere around the world on BET's international network on Tuesday, June 30 at 9:00pm BST / 10:00pm CAT and will air live on MTV Australia for the very first time (check local listings).
Encore viewings of the show will air on BET on:BET Networks
·         Monday, June 29 at 8 p.m. EST*
·         Tuesday, June 30 at 4 p.m. EST
·         Sunday, July 5 at 7 p.m. EST
CENTRIC
·         Wednesday, July 7 at p.m. EST
·         Friday, July 10 at 6 p.m. EST