THE RECORDING ACADEMY
TO HONOR ALICIA KEYS,
HOUSE JUDICIARY CHAIRMAN BOB GOODLATTE,
AND CONGRESSMAN JERROLD NADLER AT THE
GRAMMYS ON THE HILL AWARDS ON APRIL 15
GRAMMY
Nominee Hunter Hayes to Serve as Master of Ceremony
Advocacy Day for Music Makers Will Take Place on Capitol Hill

April 16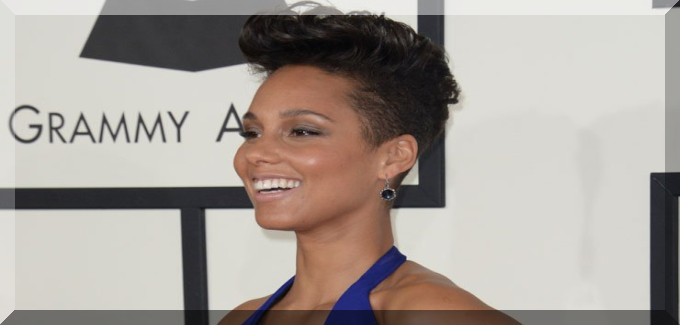 Music and politics unite at The Recording Academy's 2015 GRAMMY's on the Hill Awards where GRAMMY -winning artist/songwriter/producer Alicia Keys will be presented with the Recording Artists' Coalition® Award (named for the artists' rights program founded by Don Henley and Sheryl Crow), while House Judiciary Chairman
Bob Goodlatte (R-Va.) and ranking member of the House Judiciary Subcommittee on Courts, Intellectual Property and the Internet Jerrold Nadler (D-N.Y.) will also be honored for their support and understanding of music creators' unique role in American life.
Known as "Washington's most interesting mix of music and politics," the event takes place on Wednesday, April 15, at the Hamilton Live in Washington D.C., and will include one-of-a-kind live performances.
The GRAMMY's on the Hill Awards are sponsored by SESAC, and proceeds from the event will benefit the GRAMMY Foundation's GRAMMY Signature Schools program, which provides support for underserved music programs throughout the country.
"We are proud to honor Alicia Keys for her artistry, philanthropy and her passion for creators' rights as a founding member of The Academy's brand-new GRAMMY Creators Alliance, " said Recording Academy President/CEO Neil Portnow. "We know that she will bring the same dedication to creators' rights as she does to her global philanthropic efforts."
Portnow added, "The Academy is also pleased to honor House leaders Goodlatte and Nadler for their unflagging support of intellectual property, and we look forward to another incredible evening in our nation's capital."
The high-profile celebration will be emceed by five-time GRAMMY nominee Hunter Hayes. Among other members of the recording and entertainment industries set to attend will be GRAMMY-winning R&B and pop producer Rodney Jerkins; Texas based singer/songwriter Robert Earl Keen; GRAMMY-nominated rock singer/songwriter Eddie Money; GRAMMY-winning singer/songwriter Ray Parker Jr.; and GRAMMY-winning jazz and gospel saxophonist Kirk Whalum, in addition to numerous Washington luminaries and policymakers. The celebration will begin with a cocktail reception and dinner, followed by the awards presentation.
GRAMMY's on the Hill Advocacy Day — April 16
The day after the awards ceremony, The Recording Academy will host GRAMMY's on the Hill Advocacy Day, which hundreds of music professionals from across the country will visit with lawmakers to advance policies that improve the environment for American music. Celebrating its 11th anniversary, the program is the music community's largest annual advocacy day in Washington, D.C.
For updates and breaking news, please visit The Recording Academy's Advocacy social networks on Twitter (@GRAMMYAdvocacy) and Facebook.