ThatRabbit Magazine Music Icon Award Photos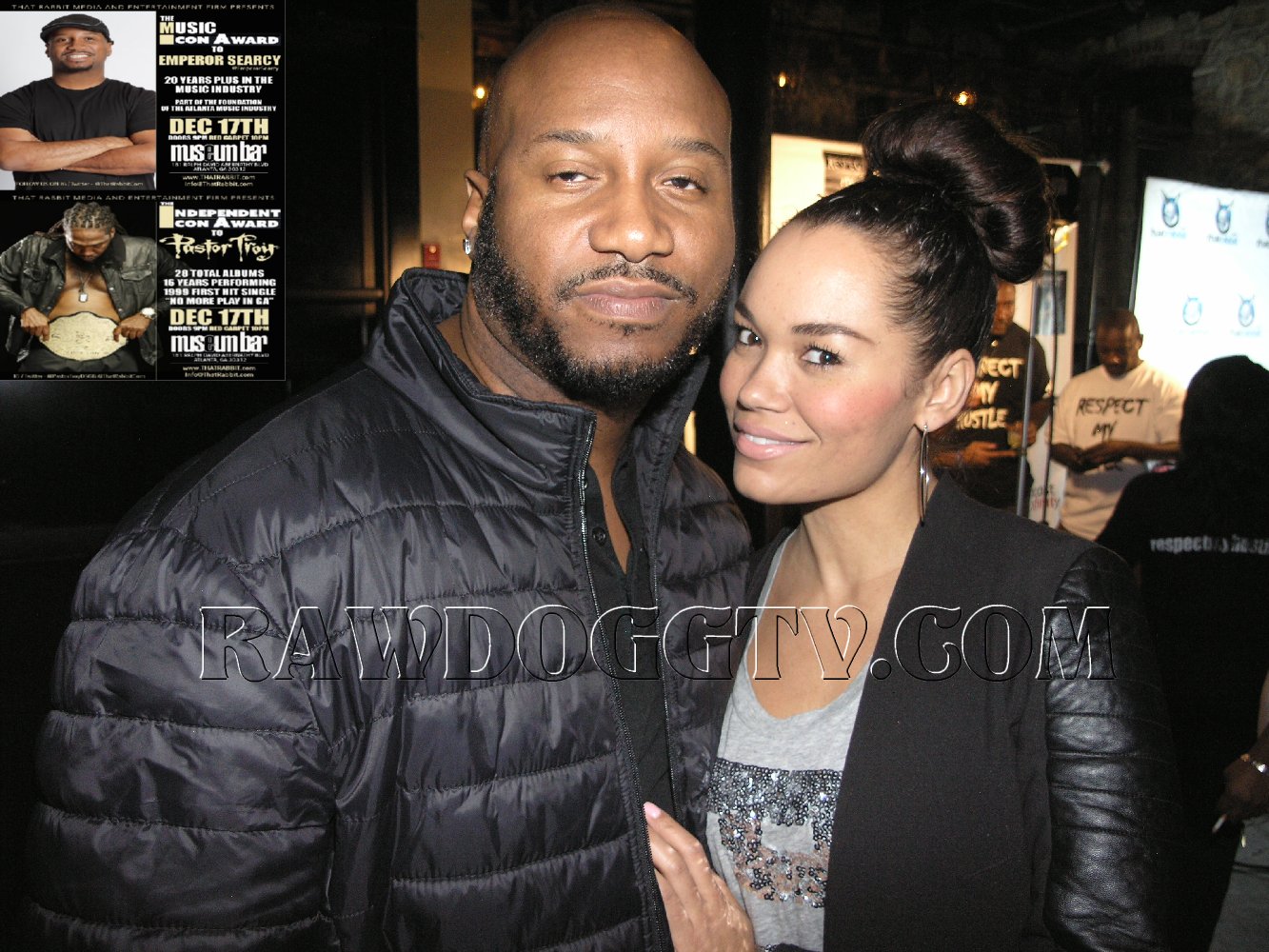 ThatRabbit Magazine ATL Legends Reunion Photos
About Emperor Searcy: 20 years in the game Emperor Searcy is an ATL radio legend,  He eats, sleeps, and breathes ATL everything. From music to sports, you always knew you could find Searcy reppin' for the "A."
BME Recordings is an American record label founded by Lil Jon, Rob Mac, Emperor Searcy, and Vince Phillips. Warner Bros. Records is the distributor for BME Recordings. It is sometimes called the "BME Click," which is also the name of the label's Xtreme Sports team.
Current and former artists
Lil Jon
OOBIE
Bo Hagon
E-40
The East Side Boyz
Kandi Burruss
Trillville
Lil Scrappy
Shawty Putt
Chyna Whyte
Serious Lord

About Pastor Troy: He released his first album, We Ready (I Declare War) in 1999.  In addition, Pastor Troy is the front man of the rap group D.S.G.B. (Down South Georgia Boys). DSGB originated in Augusta, Georgia.
He has been featured on various albums over the years including Ludacris' song "Get Off Me." and on the collaborative album Kings of Crunk by Lil Jon in the song "Throw it Up" as well as being featured on the soundtrack to the movie xXx.
Troy has reached the top of the Billboard charts several times with songs such as "Vica Versa", "Are We Cuttin'" and the fore mentioned "Throw it Up".  Between 1999 and now, Pastor Troy has several production credits, released over 30 albums and has had countless features on various records.
His most recent album "War in Atlanta" was released which includes features by Paul Wall and Bun B. The album is available on his self titled app on iTunes and Google Play.
Some say his lyrical skills are what makes him a success others say it's his deep, controversial content and under stated intelligence…whatever the reason behind his remarkable accomplishments, Pastor Troy has become one of the most respected figures in rap and hip-hop today. Although he has great appeal to the mainstream masses gaining major label attention, he continues to keep his grassroots fan base satisfied and his independent stance strong and current with regular performances and a slew of releases containing true-to-life lyrics and trunk-rattling beats.
Troy epitomizes the self-made entrepreneur having also delved into film making with his first film "We Was Homeboyz" (2014), radio broadcast, authoring and community activism.

'THAT RABBIT' CONCERT SERIES
The craving for real music will finally be satiated by the 'That Rabbit' Concert Series, a concert series to provide a platform for talented music artists, labels, and producers to network in a venue of live entertainment. 'That Rabbit' Concert Series will feature artists in the genres Hip-Hop and R&B, as a response to the growing need for diversity on the stage.
The event will also give independent and national artists, producers, songwriters, as well as DJs from various genres of music, the opportunity to introduce themselves and new music to the general public through live performances and display booths to sell merchandise and promote their services, products, etc.
This event will also give novices to the industry the chance to network, learn, and hear from leaders in the industry, including executives, managers and label representatives. 'That Rabbit' Concert Series has showcased a variety of talented artists who have been featured on networks like VH1, BET and MTV.
ThatRabbit Magazine ATL Legends Reunion Photos
'That Rabbit' Concert Series is a production effort of 'RockLan One'. This successful production company has over 15 years of experience in producing and promoting music events featuring emerging artists while introducing them to the mainstream market. "Our purpose is to be the catalyst for bringing change to the music industry, one artist at a time; It's time we made a real dent with quality music. We are committed to bringing upscale artists who give you the full package of strong vocals and lyrical content."  ThatRabbit Magazine Music Icon Award Photos

Press|Image Distribution:
RAWDOGGTV (G

o

o

g

l

e

Partner |

BET

Premier Media Partner) Viral Marketing|Global News Feed of your Album, Video, Movie, Product, Press Contact: ☎ 305-490-2182
gerald@rawdoggtv.com