Slutty Vegan

Atlanta

Goodwill North GA

Popup Photos 2020 RAWDOGGTV.COM

Slutty Vegan Atlanta Goodwill Photos 2020
Slutty Vegan is the brainchild of Aisha "Pinky" Cole, a Jamaican-American entrepreneur from Baltimore. After becoming a vegan, she searched for ways to satisfy her cravings for junk food—but she found that vegan-friendly options were scarce.
So, in 2018 Cole opened her own vegan restaurant, Slutty Vegan, in Atlanta. She intended the name to be a provocative hook, showing that vegans can still enjoy junk food—as long as the ingredients are vegan-friendly!
Slutty Vegan to Hand Out Thousands of Impossible Burgers to Atlanta's Essential Workers
Atlanta-based vegan business Slutty Vegan will begin a food donation effort to support local first responders and essential workers, including those at all of Atlanta's fire stations, police departments, and waste management centers. In partnership with plant-based brand Impossible Foods, Slutty Vegan will distribute burgers, chips, and drinks through supported foundations, starting today with the Atlanta Fire Rescue Foundation (AFRF). "We are appreciative of our essential workers as they have been spending countless hours to help us push through this pandemic," Slutty Vegan founder Pinky Cole said. "They are risking both their lives and time away from their families to make sure our city stays strong in our fight."
PARTNER TO MAKE SURE EVERYONE HAS THE OPPORTUNITY TO THRIVE
Join Goodwill and our community of like-minded partners in taking action so everyone has the opportunity to thrive. To connect people with equitable career opportunities and help sustain our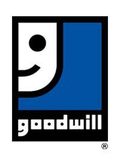 environment, we need committed, collaborative partners working across sectors and industries. Together, we will:
Jumpstart an equitable economic recovery with workers and employers across the United States and Canada.
Keep millions of pounds of stuff people used to love in use and out of landfills.
Let us know how you would like to partner with Goodwill Industries International by completing this form. https://www.goodwill.org/partner-with-us/how-to-partner-with-us/