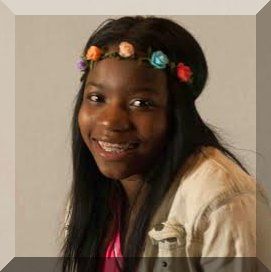 New Pop Princess

"Shamela"

has photo session at Image by Sealy2K Studios,
with Celebrity Shutterbug
KENTHEPHOTOGRAPHER
14 year-old Shamela, who is represented by Cinnamon Chips Media which is owned and operated by the legendary finder of new talent: Cynthia Horner and her husband Ken Harris, is gearing up to make a major splash in the pop market.
Shamela is being groomed under the watchful eyes of Infinite Movement choreographer Gee Gee Ibarra and vocal coach Mia Braswell.
Shamela is expecting to release her debut single "Keep Swimming", produced by HelloWorld's Bentley Fortune at the end of the second quarter.
Keep Swimming was written by Shamela at the tender age of 13. Her inspiration for the song came from an Ellen Degeneres Show, which featured 13 year-old make-up artist "Talia" who recently passed after battling with cancer; anyone viewing the show would have been inspired by Talia's spirit.
Shamela, however was so inspired that she penned a song at 13, and now at the age of 14 is ready to share this song of inspiration with world, as she embarks on her career.
rawdoggtv.com/shamela-keep-swimming
Shamela Keep Swimming
Press Distribution:  RAWDOGGTV (Global Internet Publicist) Viral Marketing Contact: ☎ 305-490-2182 gerald@rawdoggtv.com