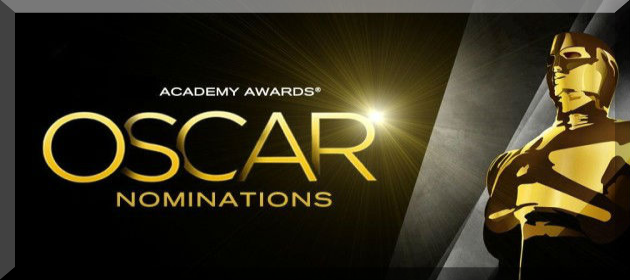 FOR THE FIRST TIME, ACADEMY TO ANNOUNCE OSCAR® NOMINATIONS
IN ALL 24 CATEGORIES LIVE NOMINATIONS TO BE DELIVERED IN NEW TWO-PART PRESENTATIONCHRIS PINE AND ACADEMY PRESIDENT CHERYL BOONE ISAACS TO PRESENT NOMINATIONS IN 13 CATEGORIES INCLUDING BEST PICTUREALFONSO CUARÓN AND J.J. ABRAMS TO PRESENT SPECIAL EARLY ANNOUNCEMENT OF 11 CATEGORIES
GLOBAL LIVE STREAM AVAILABLE AT OSCARS.ORG/LIVEThe 87th Oscars® Nominations Announcement will be streamed IN FULL live on YouTube at https://www.youtube.com/Oscars
Oscar producers Craig Zadan and Neil Meron announced today that actor Chris Pine, Academy President Cheryl Boone Isaacs, and directors Alfonso Cuarón and J.J. Abrams, on Thursday, January 15, will announce the nominations in all 24 Oscar categories at a special two-part live news conference at the Academy's Samuel Goldwyn Theater in Beverly Hills.
"Each of the three years we've produced the show, we have attempted to refresh elements of the process and the telecast," said Zadan and Meron. "This year, we're honored to start a new tradition that celebrates the contributions of all the nominees by announcing all 24 categories. We're thrilled that a distinguished actor and two world-class film directors are part of the initial launch."
At 5:30 a.m. PT, Cuarón and Abrams will announce the nominees in the following categories: Animated Feature Film, Documentary Feature, Documentary Short Subject, Film Editing, Original Song, Production Design, Animated Short Film, Live Action Short Film, Sound Editing, Sound Mixing and Visual Effects.
At 5:38 a.m. PT, Pine and Boone Isaacs will take the stage to unveil the nominations for Best Actor, Best Actress, Best Supporting Actor, Best Supporting Actress, Cinematography, Costume Design, Directing, Foreign Language Film, Makeup and Hairstyling, Original Score, Adapted Screenplay, Original Screenplay and Best Picture.
"We're delighted to have Chris, Alfonso and J.J. participate in the excitement of Nominations morning, which, for the first time, will highlight nominees in all categories," said Boone Isaacs.  "This new approach enables the Academy to further recognize excellence across our entire industry and underscore the full spectrum of the arts and sciences of motion pictures."
"We're thrilled to have such exceptional talents present the nominations in a completely new format that furthers our mission and honors all of the artists who make movies," said Dawn Hudson, Academy CEO.
The Nominations Announcement is a live news conference where more than 400 media representatives from around the world will be gathered.  The event will be broadcasted and streamed live on www.oscars.org/live.
Nominations information for all categories will be distributed simultaneously to news media in attendance and via the official Oscars website, www.oscar.com.
Pine's starring role as Kirk in the 2009 feature "Star Trek" propelled him to worldwide prominence.  He reprised the character in the sequel "Star Trek Into Darkness."  Pine's other feature credits include "Jack Ryan: Shadow Recruit," "Horrible Bosses 2" and "Into the Woods."  Pine will next be seen in "Z for Zachariah," due out later this year, and "The Finest Hours," due out in 2016.
Cuarón is an Academy Award®-winning filmmaker best known for his features "A Little Princess," "Y Tu Mamá También," "Harry Potter and the Prisoner of Azkaban," "Children of Men" and "Gravity."  He most recently won Oscars® for directing and editing "Gravity" and received a Best Picture nomination as a producer on the film.  Cuarón also has earned an Original Screenplay nomination for "Y Tu Mamá También," and Film Editing and Adapted Screenplay nominations for "Children of Men."
Abrams is a director, screenwriter and producer whose credits include such feature films as "Mission: Impossible III," "Star Trek," "Super 8" and "Star Trek Into Darkness," as well as such television series as "Lost," "Fringe" and "Person of Interest."  He won two Emmy® Awards in 2005 for directing and executive producing "Lost."  Abrams is currently directing "Star Wars: The Force Awakens," producing "Mission: Impossible 5," and executive producing the series "Roadies" for Showtime and "Westworld" for HBO.
Oscars for outstanding film achievements of 2014 will be presented on Oscar Sunday, February 22, 2015, at the Dolby Theatre® at Hollywood & Highland Center® and televised live on the ABC Television Network at 7 p.m. ET/4 p.m. PT.  The Oscars, produced by Zadan and Meron, also will be televised live in more than 225 countries and territories worldwide.