SELL AND STREAM YOUR
MUSIC EVERYWHERE
Global music distribution. Get paid weekly.
CD Baby is distributing music to TikTok.
We're now helping independent musicians get their music on TikTok, the popular video platform.
Here's how to get your music onto TikTok as a CD Baby client:
For new releases: Opt in for music distribution to streaming platforms.
For older titles: If we've already distributed your music to streaming platforms, we will deliver that music to TikTok automatically. Please be patient though, as it will take some time for TikTok to ingest our entire catalog.
Respect It Cause You Ain't Gon Check It
HOT50PRODUCTIONS Hip-Hop/Rap 2005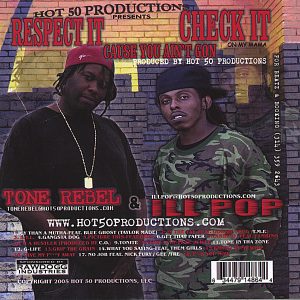 How To Get To The Money With Your Music



how-to-make-money-with-music-vol1
How To Make More Money With Music Volume Three: Generating Revenue By Licensing Your Music
SOCIAL VIDEO MONETIZATION
Get paid when your music is used on YouTube, Facebook, Instagram and more