BTS – I'll Be Missing You (Puff Daddy, Faith Evans and Sting Cover) in the Live Lounge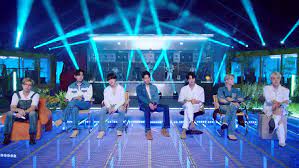 BTS is one of the most popular bands in the world. The group has charted multiple No.1 Hits on Billboard, performed in front of millions of people, won numerous awards and been a lucrative brand ambassador. The group of seven members is a tour de force in the music industry, with some comparing them to The Beatles. BTS Every Step I Take Ill Be Missing You
According to the Korea Culture And Tourism Institute under the country's Ministry of Culture, Sports, and Tourism, BTS is bringing an estimated 5 billion dollars to the South Korean economy each year. The group is fueling interests in all things Korean – tourism, language, films, television, fashion, and food.
Journalist Tamar Herman notes that the group's success is not identical to that of previous K-pop groups. BTS is very active on social media, with tweets and videos that garner many millions of views and likes. The loyal fans, also known as A.R.M.Y., support the group with their voices and wallets. For example, over 1.3 million viewers paid to watch the group's recent online concert. ref: NPR
korean-K-pop has become increasingly popular outside of Korea, but no group has quite achieved the international success of BTS.

In Korea, BTS stands for Bangtan Sonyeondan, which means Bulletproof Boy Scouts. Internationally they are also known as the Bangtan Boys. As of 2017, the members announced that they would also be known as Beyond the Scenes, as a part of a brand change  BTS Every Step I Take Ill Be Missing You
BTS Cover Puff Daddy, Faith Evans, 112's Notorious B.I.G. Tribute 'I'll Be Missing You' on BBC

BTS covered Puff Daddy, Faith Evans, and 112's classic Notorious B.I.G. tribute, "I'll Be Missing You," during their first appearance on BBC Radio 1's Live Lounge.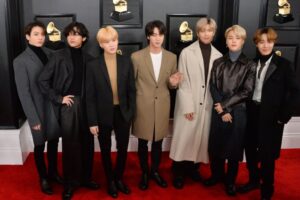 The track famously interpolates the Police's 1983 hit, "Every Breath You Take," and the performance featured some very Eighties pop stylings as rich, punchy piano and a searing guitar simmered beneath BTS' vocals and harmonies.
Along with covering "I'll Be Missing You," BTS performed their 2020 hit "Dynamite" and their latest single, "Permission to Dance," during their Live Lounge appearance.